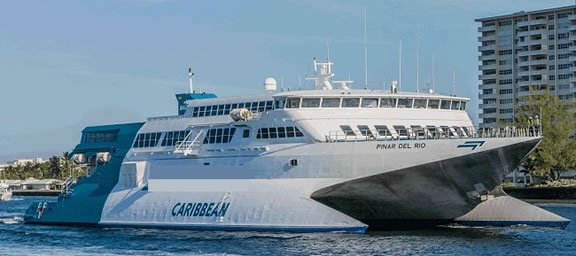 1 day cruise to
Freeport, Bahamas
Cruise to Freeport, Bahamas, from Fort Lauderdale Florida
Call for your Tropical Island getaway today
954-969-0069
or BOOK ONLINE CLICK HERE
Departure Point- Fort Lauderdale (Port Everglades)
South Florida is a great place to visit and even better to live, and one of the many things that makes it even greater is the proximity to many tropical and sub-tropical islands.
---
---
So if you're planning a long vacation, a normal vacation, a mini-vacation, a birthday, a wedding, an important meeting, an incentive group, or any special event, you might want to consider a nice cruise to Grand Bahama Island. Book a hotel on the island and stay for a few days. Also book a great hotel room here in south Florida so you can relax and enjoy the area before your departure for the cruise, then when you get back from the cruise, Stay here for a few more days. Grand Bahama Island resorts

Photo Gallery for the Freeport Grand Bahama Island Cruise
Click Here



Departure and Arrival times
Port Everglades, Fort Lauderdale - Day Time cruise schedule
Due to weather, times are apoxamate and my change without notice
Departs
Arrives
Port Everglades
8:00 AM
Grand Bahama Island
11:30 PM
Grand Bahama Island
6:30 PM
Port Everglades
9:30 PM
Prices are per person
Round Trip
$73. pp
taxes not included
Return another day
$152. pp
taxes not included
Ask about our VIP Tickets
$103. pp
Tax not included
Must be at Port Everglades by 6:30 AM
---
---
Things you should know about the
Grand Bahama Island cruise
Your day starts at 6:30 AM when you have to be at the Fort Lauderdale cruise Port and ends at 10 PM when you return to Fort Lauderdale cruise Port. This is a 15 1/2 hour day
The cruise ship is located at, Fort Lauderdale Cruise Port, Pier 1, North Terminal
Parking is $15 per day in the City of Fort Lauderdale Public Garage.
You need to be back at the port in Grand Bahama Island by 5:00 PM
You will be able to enjoy Grand Bahama Island for about 4 1/2 to 5 1/2 hours depending on when you leave the ship.
Each adult passenger is allowed two carry on items. Maximum Dimensions are 22 inches x 18 inches x 10 inches, maximum weight: 26.5 Ib / 12 kg, any luggage item exceeding these dimensions is required to be checked in at the cost of $25.00 USD.
Grand Bahama Island is 1 of the two Largest Bahamas Islands with many resorts and things to do.
For Shuttle van to Port Everglades click here for prices
For shuttle bus transportation on
Grand Bahama Island, ask out agents for reliable Island transportation.
Call 954-969-0069 before arriving to Grand Bahama Island
Departure and Arrival times
Port Everglades, Fort Lauderdale
Split cruise from Fort Lauderdale to Freeport and or back
Fort Lauderdale Cruise Port to
Grand bahama Island
Departs
Arrives
Day time one way
8:00 AM
11:30 PM
Grand Bahama Island to
Fort Lauderdale Cruise Port
Departs
Arrives
Day time one way
6:30 PM
9:30 PM
Prices
Return another day
$201. pp includes taxes
Must be at Port Everglades by 6:30 AM
Discount Prices for Grand Bahama Island Resort, Bahamas
---
---
Destination - Freeport
Grand Bahama home to the cities of Freeport and Lucaya, with a relaxed pace and a more casual atmosphere than the Old World sophistication of Nassau. You will enjoy a wide range of duty-free shopping that includes some of the finest names in fashion, crystal, jewelry, silver and china. And there's local art and crafts too. You will find your choice of dining stimulation, from the most sophisticated gourmet dining to fresh fish at native restaurants. There are numerous attractions to visit, a casino, swim with the dolphins, and exciting nightlife on Grand Bahama Island.
Freeport / Lucaya is also a sports lover's paradise, with multiple championship golf courses, tennis, scuba diving, snorkeling and fishing. And there's a lot more to Grand Bahama than the main tourist areas of Freeport/Lucaya. You can explore an entire island surrounded by beautiful beaches with pristine waters, natural wonders including one of the world's largest underwater cave systems, three national parks, and small settlements nestled throughout the island.
Back to > Discover Island Cruises
1 day cruise to
Bimini, Bahamas
Miami to Bimini, Bahamas cruise for 1 day.
Be back to work the next day
Call for your Tropical Island getaway today
954-969-0069
It costs you more to stay home than to cruise and party with us.
Your 1 day or two night cruise to Bimini, Bahamas, starts in Miami by boarding the Bimini Shuttle cruise ship. With top speeds of about 38 knots per hour, It's the fastest cruise to the Bahamas, it make crossing the Gulf Stream with a comfortable journey from Miami Florida to Bimini, Bahamas.
The service staff makes you feel like a VIP.
Remember, you can Cruise to Stay on the tropical Island of Bimini, Bahamas.
See the resorts on Bimini Click here
Plenty of relaxing or active things to do on Bimini Island, Bahamas.
White sand beaches, calm blue green waters and island cove lagoons
This Bahamas island is world famous for it's plentiful fishing waters
This island gave inspiration to Ernest Hemingway so much so he wrote "Islands in the Stream"
Diving and Exploration Excursions
Affordable kayak, stand-up paddle boards, snorkeling gear plus bicycle rentals for $2* per hour
Historic shops featuring island favorites conch and Bimini Bread
The Martin Luther King Memorial in Mangrove Park where he wrote part of his last speech
Relaxing Pools for Family Fun and Lounging
Live-Action Gaming & Sports Book
Departure and Arrival times
Split cruise from Miami to Bimini and or back
returning on a different day
Port Miami to Bimini
Departs
Arrives
One way
9:00 AM
11:00 AM
Bimini to Port Miami
Departs
Arrives
One way
6:00 PM
8:00 PM
Prices
Return another day price
$198. pp includes taxes
Discount Prices for Resorts Bimini, Bahamas
Ask our agents about other cruise ship options
With World-Class Service from international crews, you will have a memorable experience in our restaurants, bars and other facilities on the ship.
The Miami Casino and Resorts World Casino- Whether you're playing out at sea or ashore, you'll experience world-class casino gaming with live action table gaming, the hottest slot machines and a sports book to bet on all your favorite teams!
Select meals included
6 restaurants and bars, like Ponce De Leon Restaurant, Aqua Bar & Grill, Bimini Breeze Cafe, Club Bimini and more
On-board entertainment and activities
Cabins are available for as little as $125 pp* when you book prior to sailing.
Convenient Parking located at Port of Miami for quick Terminal Access
Children Under 12 are 50% off
*If Purchasing Cruises Day Of Sail, Must Report to Terminal 2 hours before departure to ensure confirmation.
$25 fee for each piece of checked luggage.
---
Cabins for the Bimini cruise from Miami no longer available
Cabins from $125 PP - That is 50% off of full rate for advanced booking
Reserve one of our luxurious cabins and take lounging to a whole new level aboard the Bimini SuperFast (THIS SHIP IS NO LONGER AVAILABLE). Cabin types include:
limited
Quantity
of Cabins
Prices for Cabins call in advance
Full Rates PP DBLE
if not booked
in advance
Deluxe Suite
8
$200 for 2 persons - 3rd and 4th person $50. per person
$200
Outside
57
$100 for 2 persons - 3rd and 4th person $25. per person
$100
Inside
113
$50 for 2 persons - 3rd and 4th person $12.50. per person
$50